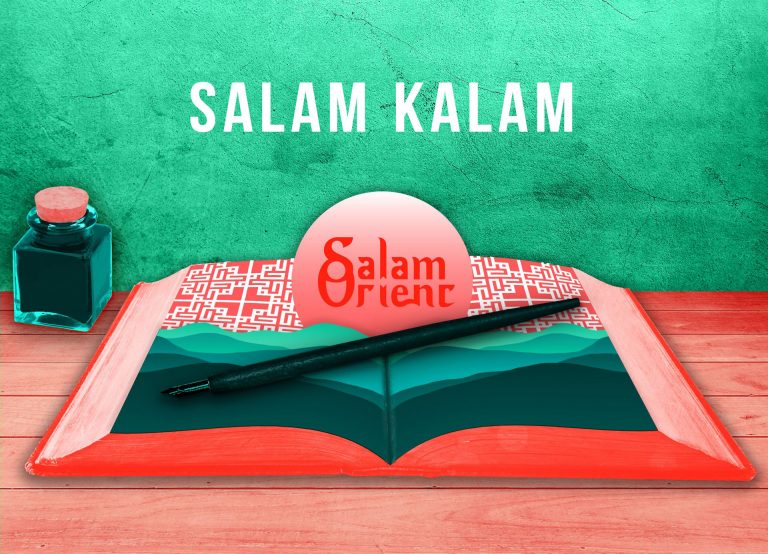 DATE & TIME
seit Mai 2020
Tuesday every 14 days, 6 pm
---
VENUE
will be announced upon registration
---
TICKETS
Participation is free of charge.
Limited number of participants.
Registration under info@salam-kalam.at
The reading and writing circle Salam Kalam takes place in cooperation with Fremde werden Freunde since May 2020 - initially due to the special situation online, but now every 14 days in the Freunde Salon in the 9th district.
Under the direction of the author and writing trainer Helga Neumayer, examples of texts from the literature of the so-called "Orient" will be read, i.e. in the broadest sense from the Arabic, Farsi, Turk, Urdu (etc.) speaking regions, but also from the Diaspora and texts which, like Goethe's West-Eastern Divan, were created in the course of the debate; the texts will be discussed and further processed in literary form to address current issues. Using the methods of "Creative Writing", the authors create their own texts, text collages and essays.
On September 29, 2020 (Salam Kalam Reading I) and October 13, 2020 (Salam Kalam Reading II) public readings of Salam Kalam will take place, where authors whose texts have already been dealt with in the reading circle will read. In addition, the essays of Salam Kalam participants will be presented and discussed in conversations with artists.

Participation:
The reading and writing circle is aimed at adults (18 years and older).
The working language is German, although participants with German as a second language are particularly welcome.
Participation is free of charge.
Limited number of participants.
Registration:
The reading and writing circle is currently fully booked, but if you are interested, please let us know and explain in a few sentences why you would like to participate! If a place becomes available, we will continuously admit new participants.
Registration under: kalam@salam-orient.at
In cooperation with Fremde werden Freunde


The event is supported in particular by the Cultural Department of the City of Vienna - Literature, MA17 Integration and Diversity and the Alsergrund district.