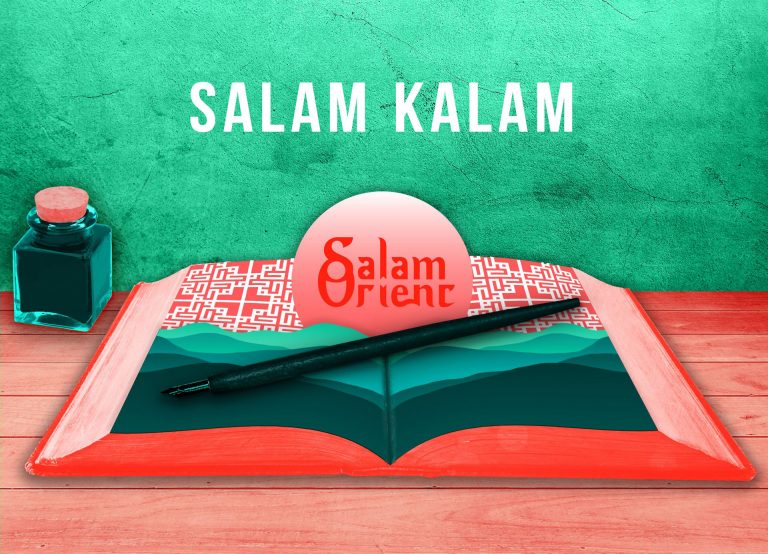 DATE & TIME
Tuesday 13. October 2020
7 pm
---
VENUE
Festsaal Bezirksamt Alsergrund
Währinger Straße 43
1090 Vienna
---
TICKETS
Free entry
Rsvp at info@salam-orient.at
COVID-19 INFORMATIONEN
For this event applies:
assigned seats, at least 1m distance, no wearing of the mouth and nose protector at the seat
---
Since May 2020, the participants of the Salam Kalam Reading and Writing Circle have been working on texts on this year's festival focus "Silk Road" and international contemporary and historical literature. Essays, short stories and reflections were written for this purpose.
The Salam Kalam Reading and Writing Circle will conclude on October 13 with a reading by authors including Aftab Hussein, Hamed Abboud, Traude Pillai-Vetschera. The evening will be accompanied by music from Sarvin Hazin (Kamanche) & friends.

With texts by Elif Shafak, Rafik Schami, Hamed Abboud, Sarita Jenamani, Aftab Hussein, Traude Pillai & the participants of the writing circle "Salam Kalam".
Moderation: Helga Neumayer & Sarita Jenamani (Words and Worlds)
In cooperation with Fremde werden Freunde
Furthermore, we would like to thank Words & Worlds very much for the cooperation.
The event is supported in particular by the Cultural Department of the City of Vienna - Literature, MA17 Integration and Diversity and the Alsergrund district.